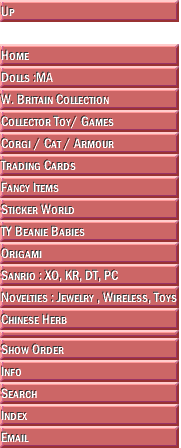 The herbal combination present in Zheng Tian Wan is based on teachings practiced in the ancient art of herbal therapy. These herbs have been specially selected and blended to enhance their individual properties. This preparation moves the "Qi" upwards and according to Chinese herbalists may exhibit analgesic properties.
As with any supplement this product is most effective when combined with a sensible diet and moderate exercise. Zheng Tian Wan can be used in conjunction with a mulivatamin or other nutritional supplement.


Functions and indications:
Quickening the blood and transform stasis, dispelling wind and eliminating dampness. Use for variety of neural headache, vascular headache and migraine, premenstrual headache.

Packing: 10 small packets per box.

Directions:
As an herbal supplement take the contents of one packet 2 to 3 times a day.

Warning Do not use if you are pregnant.

Ingredients Ligusticum wallichii, Dong quai, Siler, Pubescent angelica, Safflower, Uncaria rhynchophylla, Fragrant angelica. No starch, sugar or preservative added.

This statement has not been evaluated by the Food and Drug Administration. This product is not intended to diagnose, treat, cure, or prevent any disease.



| | | |
| --- | --- | --- |
| | | |
| | 2002-2014 ToyToGo.com All Rights Reserved. | |
| | | |