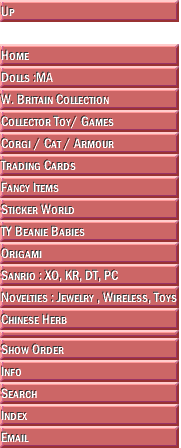 Helps promote cerebral health and metabolism, maintain bones and joints function and a health nerbal and circulatory system.

Functions and indications: Tonifies and invigorates qi, benefits yang, nurtures blood, strengthens lungs, spleen, kidney and heart. An excellent general tonic for qi and blood, yang and yin, made primarily from various parts of the Spotted Deer. Recommended for general weakness, lumbago, weakened muscles, and poor memory. Appropriate for the aging, and those recovering from surgery, trauma, sickness or difficult childbirth.

Caution: Do not use if pregnant.

Ingredients: Atractylodes, Chinese Foxglove, Matrimony vine, Eucommiae, Chinese Yam, Herba Cistanches, Morindae, Ginseng, Tang Kwei, Vilk-Vetch, Scuffy Pea, Herba Ox-knee, Schisandra, Aloeswood

Directions: As a dietary supplement take 4 tablets 3 times a day.

Contents: 100 Tablets

This statement has not been evaluated by the Food and Drug Administration. This product is not intended to diagnose, treat, cure, or prevent any disease.



Temporarily Out Of Stock.




| | | |
| --- | --- | --- |
| | | |
| | 2002-2014 ToyToGo.com All Rights Reserved. | |
| | | |