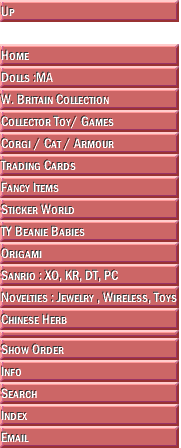 A traditional dietary herbal supplement to support the immune system. Helps maintain general well being by establishing the body's natural balance.

Functions and indications: Enhancing the immune ability, protecting the function of the marrow and adrenal cortex. Suitable for relieving of vacuity detriment of enduring illness, after radiotherapy and chemical treatment.

Directions As a dietary supplement, take 6 capsules each time, two times daily.

Active ingredients Milk Vetch root, Glossy Privet fruit

Net Wt 60 capsules (400mg each)

This statement has not been evaluated by the Food and Drug Administration. This product is not intended to diagnose, treat, cure, or prevent any disease.



| | | |
| --- | --- | --- |
| | | |
| | 2002-2014 ToyToGo.com All Rights Reserved. | |
| | | |