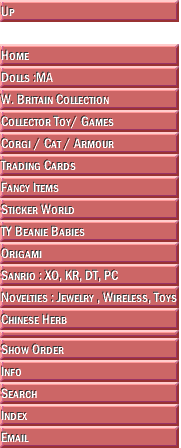 Numerous scientific studies have shown that herbal products, like vitamins and minerals may support healthy bodily functions. This formula was developed by our herbalists to promote overall circulation, helps maintain a healthy skeletal system.

It combined the ancient art of herbology with advanced manufacturing techniques, we produced a product that is pure, biologically active and of the highest quality.

Functions and indications: Classical formula to dispel wind-cold and damp, tonify liver and kidney, and tonify qi and blood. Use for wind-damp in the joint, lower back, and knees, causing weakness, pain and stiffness. Conditions include chronic sciatica, arthritis and rheumatism. Also being useful in injuries to lower limbs.

Packing: 160mg X 200 pills per bottle

Caution: Do not use if pregnancy. Not recommended in hot conditions.

Ingredients: Pubescent angelica, Loranthus, Eucommia, Achyranthes, Gentiana macrophylia pall, Poria, Cassia, Siler, Liqusticum wallichii, Asian ginseng, Dong quai, Chinese peony, Rehmannia.

Directions: As a dietary supplement, take 8 pills 2 times a day with warm water. Store in cool and dry place.

This statement has not been evaluated by the Food and Drug Administration. This product is not intended to diagnose, treat, cure, or prevent any disease.



| | | |
| --- | --- | --- |
| | | |
| | 2002-2014 ToyToGo.com All Rights Reserved. | |
| | | |