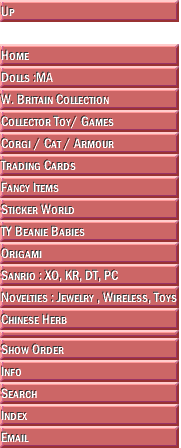 The herbs present in this product are used by Chinese Herbalists to promote elimination and helps maintain regularity by establishing the body's natural balance.

Functions and indications: Purges toxic heat, cools the blood, resolves inflammations, soothes the throat. Use for acute throat inflammations with swollen glands and fever, including strep infections. Being beneficial in viral infections causing fever (measles, flu, hepatitis); also, for toxic furuncles, mastitis, and abscesses.

Caution: Do not use if pregnant.

Directions: As a dietary supplement, for adults take 2-3 tablets 3 times a day with warm water.

Contents: 100 tablets (300mg each)

Ingredients: Isatis root, Dandelion, Andrographis

This statement has not been evaluated by the Food and Drug Administration. This product is not intended to diagnose, treat, cure, or prevent any disease.



| | | |
| --- | --- | --- |
| | | |
| | 2002-2014 ToyToGo.com All Rights Reserved. | |
| | | |