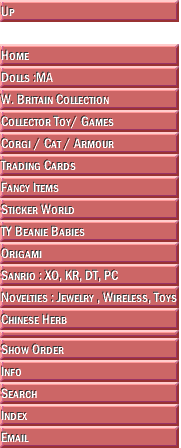 A traditional loin formula that helps alleviate the discomfort associated with daily life.

Functions and indications: Tonifies kidney yang and qi, benefits tendons and bone. Use for various symptoms associated with deficiency of kidney yang, including lower back pain, weak waist and legs, pain in kidneys, dizziness, difficult breathing, and ear-ringing. Also urinary dribbling, incontinence, or weak stream. Treats problems due to excessive male sexual activity, including fatigue, poor memory and lower backache. Can be used for long periods as a general kidney yang tonic.

Packing: 100 tablets per bottle.

Caution: Do not use if pregnant.

Directions: As a dietary supplement, take 4 tablets 3 times a day with warm water. Store in a cool and dry place.

Warning: Do not use if you have cold or fever.

Ingredients: Bai-zhu atractylodes rhizome, Cherokee rc rose(fruit), Millettia reticulata stem, Loranthus (twig & leaf), Palm-leaf raspberry (fruit)

This statement has not been evaluated by the Food and Drug Administration. This product is not intended to diagnose, treat, cure, or prevent any disease.




Temporarily Out Of Stock.




| | | |
| --- | --- | --- |
| | | |
| | 2002-2014 ToyToGo.com All Rights Reserved. | |
| | | |