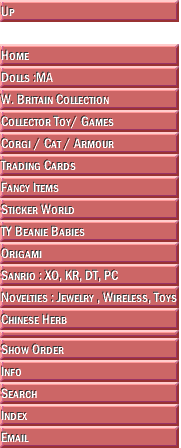 Actions Promotes the health of the loin, kidneys, muscles, bones, blood and the nervous system.* Kang Gu Zeng Sheng Pian is a newly developed health aid, its formulation being specifically based on Chinese herbalistsí» health principles and on many years of excellent results of extensive clinical studies. Patience and regular use according to the directions above are important. Effects of use are generally seen after one to three months, but in some cases may not be seen for six months. In more than 1,400 clinical cases monitored, effectiveness of this of this product was found to be 90.9%.

Directions Take 6 tablets, three times a day.

Active ingredients Cooked Rehmannia Stem Tuber, Pyrola Herb, Drynaria Root and Steam, Spatholobus Stem, Broomrape Stem, Epimedium Arial Parts, Radish Seed.

Inactive ingredients Cornstarch and water.

Warnings Do not take if experiencing the common cold or fever.

This statement has not been evaluated by the Food and Drug Administration. This product is not intended to diagnose, treat, cure, or prevent any disease.



Temporarily Out Of Stock.




| | | |
| --- | --- | --- |
| | | |
| | 2002-2014 ToyToGo.com All Rights Reserved. | |
| | | |