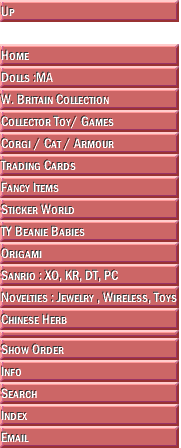 This unique herbal supplement is specially formulated to support lower back. Herbalists have used to promote circulation and help maintain healthy body functions.

Functions and indications: Strengthening the loins, invigorating the kidney, dispelling pathogenic wind, removing dampness and activating the collaterals to relieve pain. Use for lumbago due to deficiency of the kidney, arthralgia due to pathogenic wind-dampness, weak limbs, lassitude, etc.

Packing: 480 pills per bottle.

Caution: Do not use if pregnant. Contraindicated for patients with fever due to common cold.

Directions: As a dietary supplement, take 60 pills, 2-3 times a day.

Ingredients: Cibotii root, Cherokee rose fruit seed, Millettia stems, Mulberry parasite root, Kadsurac root, Dodder seed, Fleminga root

This statement has not been evaluated by the Food and Drug Administration. This product is not intended to diagnose, treat, cure, or prevent any disease.



| | | |
| --- | --- | --- |
| | | |
| | 2002-2014 ToyToGo.com All Rights Reserved. | |
| | | |