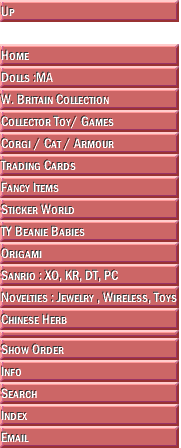 Actions For the temporary relief of minor aches and pains of muscles and joints due to: Simple backache Arthritis Strains Bruises sprains

Directions Adults and children 2 years of age and older: Apply to affected area not more than 3 to 4 times daily. Children under 2 years of age: Do not use, consult a doctor.

Active Ingredients Menthol 15%

Inactive Ingredients Peppermint Oil, Cinnamon, Tea oil, Licorice, and Scutellariae Root.

This statement has not been evaluated by the Food and Drug Administration. This product is not intended to diagnose, treat, cure, or prevent any disease.





| | | |
| --- | --- | --- |
| | | |
| | 2002-2014 ToyToGo.com All Rights Reserved. | |
| | | |