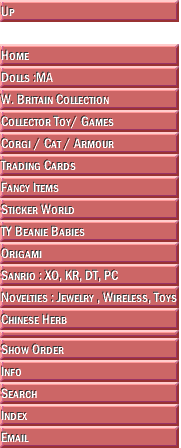 Vine Essence Capsule is carefully prepared, following the secret formula. This product has the effects of invigorating blood circulation, dispersing swelling and pain release. It is a necessary health product for take care of rheumatic arthritis, sciatica, hypertrophic or productive spinitis cervical spinitis, dorsal spinitis, lumbar spintis, etc.

Packing: 30 capsules

Ingredients: Spatholobus, Homalomena, Japanese kadsura, Morinda, Fo ti, Ligusticum wallichii, Schisandra, Pubescent, Gastrodia, Asian ginseng, Chinese licorice.

Direction: Adults: 2 capsules each time, 3 times daily
Children under 15: 1 capsule each time, 3 times daily

Caution: Prohibited pregnancy.

This statement has not been evaluated by the Food and Drug Administration. This product is not intended to diagnose, treat, cure, or prevent any disease.




| | | |
| --- | --- | --- |
| | | |
| | 2002-2014 ToyToGo.com All Rights Reserved. | |
| | | |