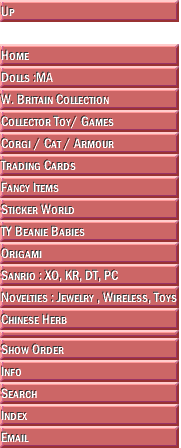 An external analgesic for the temporary relief of minor aches and pains of muscles and joints associated with simple backache, arthritis, bruises and sprains

Functions and indications: Soothing the channels and quickening the network vessels. Use for injuries from falls, hammerblow wrench, stanching bleeding and relieving pain, diminishing inflammation and engendering flesh, dispersing swelling and dissipating stasis.

Packing: 30ml (1oz.) per box.

Caution: Do not use if pregnant.

Direction: For adults and children 2 years of age and older: Apply to affected area not more than 3 or 4 times daily. Consult a doctor for use on children under 2 years of age.

Active Ingredients: Methyl Salicylate 30%, Menthol 15% and Camphor 10%

This statement has not been evaluated by the Food and Drug Administration. This product is not intended to diagnose, treat, cure, or prevent any disease.



| | | |
| --- | --- | --- |
| | | |
| | 2002-2014 ToyToGo.com All Rights Reserved. | |
| | | |