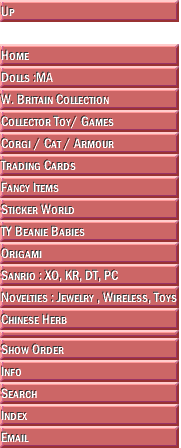 Helps promote overall circulation. Support bone and joint healthy. Helps maintain joints function and skeletal freedom of movement.

Functions and indications: To nourish the liver and kidney, enrich the blood, to promote the circulation of blood, strengthen the muscle and tendon, to regulate the flow of qi, relieving pain. Use for deficiency of liver and kidney, qi and blood stagnation, obstruction of meridian, retrogressive arthritis, strain of lumbar muscle.

Packing: 60g per bottle.

Caution: Do not use if pregnant.

Directions: As a dietary supplement, take about 1 capful (6g), 2 times a day after meals with warm water.

Ingredients: Duhuo root, Milk Vetch root, Goat wort, Prepared Chinese goxglove, Milletia stem, Scarlet root, Tuckahoe root, Japanese teasel root, Costus root, Tartary rhizome

This statement has not been evaluated by the Food and Drug Administration. This product is not intended to diagnose, treat, cure, or prevent any disease.



Temporarily Out Of Stock.




| | | |
| --- | --- | --- |
| | | |
| | 2002-2014 ToyToGo.com All Rights Reserved. | |
| | | |